About this webinar
Listen to our expert panellists who will discuss the early challenges and continued potential as this novel therapeutic area evolves.
Take an unrivalled look at the protein degradation space as we discuss various aspects of development, from the vastly expanding preclinical landscape to the early trial data that has emerged.
Gain a deeper understanding of how organisations are positioning themselves as competition continues to grow in this space.
Have the opportunity to ask your questions about the landscape and the direction in which it is headed.
Speak with our team about Beacon Adoptive Cell
What is Beacon TPD?

Beacon Targeted Protein Degradation (TPD) covers trial and drug records for clinical, preclinical, approved and discontinued therapeutics involved in targeted protein degradation. The database covers:
Bivalent Degraders
Monovalent Degraders
Proteasome Inhibitors
DUB Inhibitors
E1/E2/E3 Modulators
Other comparable modalities
Our TPD Team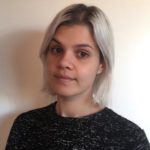 Sofia Rodriguez – Research Analyst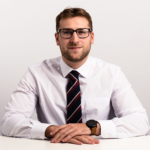 Bertie MacArthur – Account Manager
What is Beacon?
We are a clinical trial and pipeline database solution, designed in partnership with pharmaceutical professionals. We track targeted therapies to provide accurate, in-depth and real-time information in the rapidly evolving landscape of drug development.
Learn more about how our clinical trials and drug database solutions can be tailored to your research requirements