About this webinar
The road remains challenging, with many barriers to approval. Despite the barriers, investment continues to flow, with the hope that a novel cell therapy will break the barriers and pave the way for new treatment options for patients. Our expert panel from across the industry will discuss the roadblocks to getting approvals for solid tumor cell therapies and what are the strategies that developers are utilising to overcome these obstacles.
Insight on the trends emerging from landscape and what cutting edge innovation technology is spurring the growing investment into solid tumor cell therapy research.
A comprehensive overview of the competitive solid tumor cell therapy landscape acknowledging the key players leading the field.
Practical considerations from leading industry experts on navigating cell therapy development for solid tumors.
A picture of what we can likely expect ahead based on recent approvals and late stage activity.
Your prime opportunity to seek answers to all your drug development questions during the webinar.
Speak with our team about Beacon Adoptive Cell
What is Beacon Adoptive Cell?

Beacon Adoptive Cell sector-specific curated database includes trial and drug records for preclinical, active, approved, and discontinued:
CAR (Chimeric Antigen Receptor) modified therapies
TCR (T-Cell Receptor) therapies
Natural killer cells
Tumor-infiltrating lymphocytes
Cytokine-induced killer cells
Dendritic cells
Macrophages
and other comparable modalities
Our Adoptive Cell Team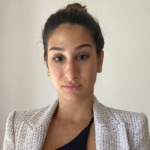 Vasiliki Zochiou – Research Analyst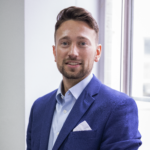 Alex Reynolds – Account Manager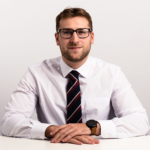 Bertie MacArthur – Account Manager
What is Beacon?
We are a clinical trial and pipeline database solution, designed in partnership with pharmaceutical professionals. We track targeted therapies to provide accurate, in-depth and real-time information in the rapidly evolving landscape of drug development.
Learn more about how our clinical trials and drug database solutions can be tailored to your research requirements