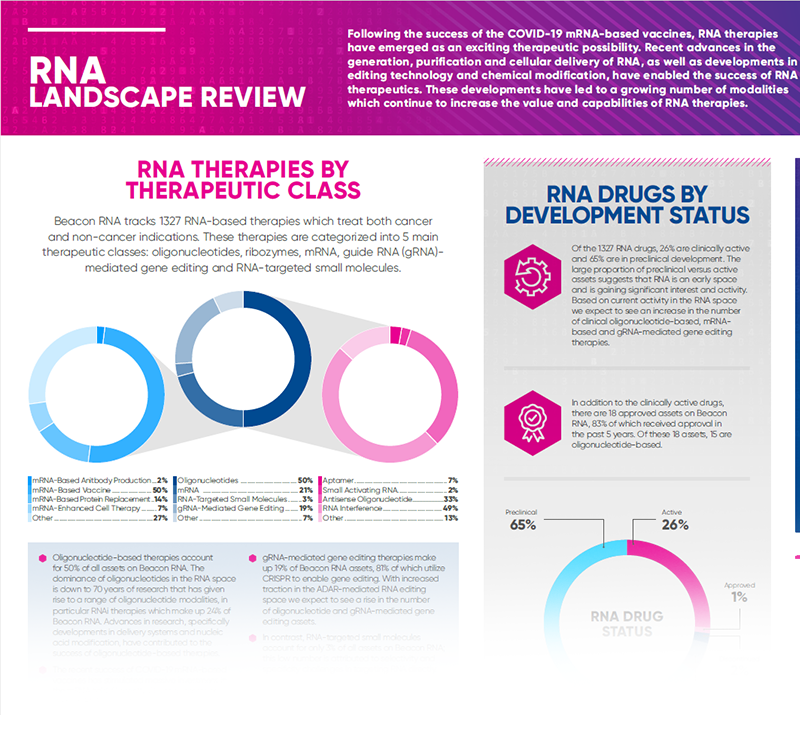 RNA therapies by therapeutic class
Beacon RNA tracks 1327 RNA-based therapies which treat both cancer and non-cancer indications. These therapies are categorized into 5 main therapeutic classes: oligonucleotides, ribozymes, mRNA, guide RNA (gRNA)-mediated gene editing and RNA-targeted small molecules.
RNA trials by phase and status
Beacon RNA currently tracks 1029 trials investigating RNA therapeutics across a range of oncology and non-oncology indications, the most common being COVID-19 (12%), Duchenne muscular dystrophy (5%) and hepatitis B (4%).
The trial landscape is continuing to develop with 62% of completed and active trials in phase 1 and phase 2, indicating growth and investment in the RNA space as more drugs transition from preclinical development into the clinic.
In line with the 21% compound annual growth rate in initiation of trials, we expect that many more RNA-based therapies will enter the clinic in the coming years.
Key Learnings
While the current therapeutic class landscape significantly favors oligonucleotide-based, mRNA-based and gRNA-mediated gene editing therapies, which together account for 90% of all RNA-based therapies, the number of RNA-targeted small molecules is increasing, and we expect to see increased activity in this space.
The organizations on Beacon RNA range from small biotech startups dedicated to a single RNA modality to big pharma which have been established in the RNA field for years. The range of developers has given rise to a diverse portfolio of RNA therapies which use a variety of RNA platforms and technologies such as ADAR.
Triggered by advances in research and 18 drug approvals, RNA therapies are experiencing a surge of activity and investment.
Find out more
This insight and data is part of the subscription to Beacon RNA.

Speak with our Team
Our dedicated teams are on hand to showcase how Beacon can help you find the answers to your RNA questions.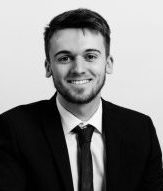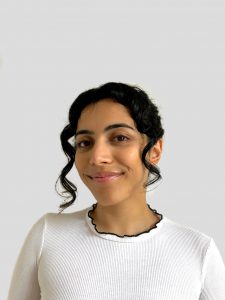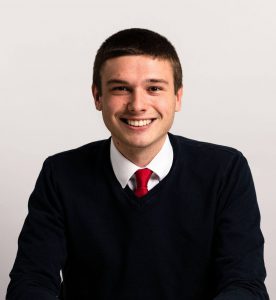 About Beacon Targeted Therapies
We are a clinical trial and pipeline database solution, designed in partnership with pharmaceutical professionals. We track targeted therapies to provide accurate, in-depth and real-time information in the rapidly evolving landscape of drug development.
Learn more about how our clinical trials and drug database solutions can be tailored to your research requirements