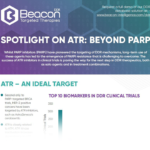 Growth in ATR-Targeted Trials
With a 63% average annual increase in trials initiated targeting ATR (2012-2020), and a year-on-year increase in the number of later-stage trials, it is clear there is real clinical momentum for ATR inhibitors (ATRi). AstraZeneca's ceralasertib leads the class with 31 clinical trials, followed by Merck's berzosertib (21 trials), and Bayer's BAY- 1895344 (8 trials).
ATR Inhibitors in Combination
ATRi have shown promising clinical results when administered alone, or in combination. Download the document to find out more.
Key Learnings
PARPi resistance in the clinic has created a need for alternative therapeutics targeting the DDR. Leveraging the ATR-ATM signalling axis is key in developing the next generation of DDR therapeutics and is reflected in the growing number of trials with biomarkers exhibited by ATRi targeted cancers.
ATR is proving to be an attractive alternative therapeutic target.  With the increasing number of trials initiated each year more preclinical assets are expected to move into the clinic, hence an increase in clinical data is eagerly awaited.
Combination studies of ATRi in vitro have been particularly effective, and early trial results are indicating that combinations of ATRi with other therapeutics are well received.
Find out more
This insight and data is part of the subscription to Beacon DDR.

Speak with our Team
Our dedicated Sales and Research teams can help you with questions by showing you how this insight and data is collated on Beacon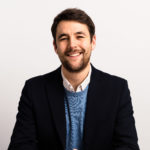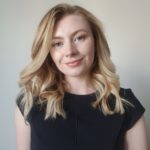 About Beacon Targeted Therapies
We are a clinical trial and pipeline database solution, designed in partnership with pharmaceutical professionals. We track targeted therapies to provide accurate, in-depth and real-time information in the rapidly evolving landscape of drug development.
Learn more about how our clinical trials and drug database solutions can be tailored to your research requirements