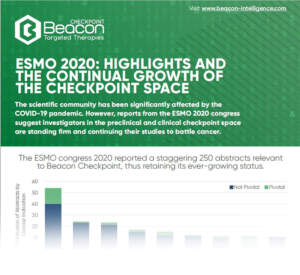 54 abstracts were focusing on Frontline therapies
25% of the 54 are pivotal phase 3 trials with NSCLC making up the majority
Interestingly, Kidney Cancer has shown to report data on six pivotal trials
Despite the impact of the COVID-19 pandemic, majority of phase 3 trials remain active, 35% of them are associated with NSCLC, 27% of which are pivotal.
Distribution of Abstracts by Drug
The pivotal, phase 3 trial, SAUL, is making strides towards the treatment of bladder cancer as it is investigating multiples lines of therapies.
Pembrolizumab is associated with 50% of pivotal phase 3 trials. Will data from KEYNOTE-062 result in approval for Pembrolizumab as a frontline treatment for gastric cancer?
Key Learnings
Across the phases, clinical trials remain active or recruiting patients, thus showcasing the continual growth of the checkpoint landscape.
Majority of the trials are in phase 2 and 3. Are we on the verge of witnessing new approvals across multiple disease indications?
Interestingly, 10% of pivotal phase 3 trials are associated with kidney cancer. With numerous resources invested into this disease indication, are approvals on the way? How many approvals will we see and what impact will they have on the landscape?
Find out more
This insight and data is part of the subscription to Beacon Checkpoint.

Speak with our Team
Our dedicated Sales and Research teams can help you with questions by showing you how this insight and data is collated on Beacon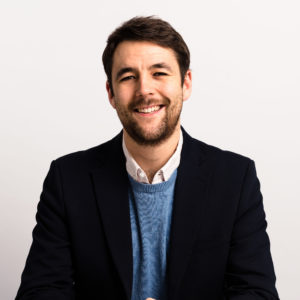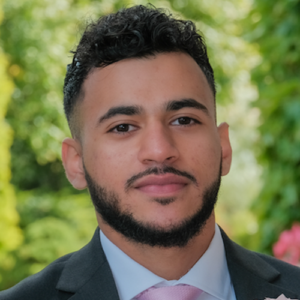 About Beacon Targeted Therapies
We are a clinical trial and pipeline database solution, designed in partnership with pharmaceutical professionals. We track targeted therapies to provide accurate, in-depth and real-time information in the rapidly evolving landscape of drug development.
Learn more about how our clinical trials and drug database solutions can be tailored to your research requirements